A strong grip – Malevolent forces – Pishtacos – Bloody Illustrations
Sometimes when I read a book it gets a hold on me and I can't stop thinking about it. About three weeks ago I read "A Death in the Andes", by Mario Vargas Llosa, and the themes explored by the Peruvian author have had quite an impact on me. The novel is set in 1980's Peru, at a time when the Sendero Luminoso or Shining Path was active.
The plot revolves around Corporal Lituma, a man from the coastal city of Piura, who has been sent on assignment deep into the Andes. In the Andes Lituma is as much of an outsider as one of us would be and as readers we immediately sympathize with his position. Vargas Llosa's Andes are mysterious, malevolent, and filled with superstition and danger. Lituma's vexing problem is the mysterious deaths of three individuals – have they been killed by the Shining Path or is there some other deeper and more malevolent force behind the killings?
Through brief vignettes Vargas Llosa introduces us to the brutality of the Maoists or "terrucos" as they are called in the book. But he also introduces us to the old and superstitious culture of the Andes, a culture of witches and vampires. We learn of Pishtacos, evil beings that kill humans to render their fat, which is then used for various purposes like fine soap and machine oil. It is this latter imagery that is particularly disturbing and troubling; as bad as the terrucos are they can at least be understood as brutal thugs.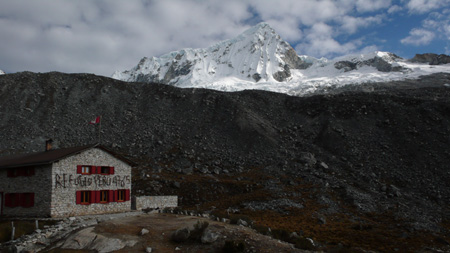 During his trying times in the Andes Lituma's sole source of escape is a long and detailed love story related to him by his subordinate, Tomasito. To escape the madness of the mountains Lituma hungers for each new episode that Tomasito recounts. The ancient culture of the Andes imbues the mountains with Gods, each demanding his share of human sacrifice, as do the troops of terrucos wandering the countryside. Lituma is surrounded with a world he cannot understand.
After reading this book I have become increasingly revolted by religion and the bloody illustrations it uses to keep the masses faithful. Images of Isaac squealing under Abraham's knife, San Lorenzo posing with his grill, and Jesus in his hyper-realistic agony all evoke the ancient Andes and its superstitions. They are no longer a quaint custom to be examined with a smile, but a nameless primordial horror.
---
New additions to the website:
• Slideshow on Minas Gerais, Brazil.

---