Easily measured – Latest target – A word for bread
For the first time in a long time we are in a position where we do not know the local language. Learning languages is addictive and to feed this addiction we travel. There are few goals where ones progress can be simply and easily measured. Mountain climbing in one of them – keep one foot in front of the other and you make progress towards your simple goal; if you turn around then no more progress is made and the goal is not reachable. Similarly, when learning a language you get instant feed back on how well you are progressing by gradually increasing comprehension and communication.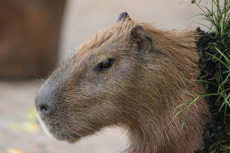 So our latest target is Portuguese. In Brazil the language is soft with a lazy pronunciation, it is hard to imagine a Brazilian mafioso being very threatening when the language is so soft and dulcet. I'm sure the mafiosi can make up for this in other ways, but the language has the effect of making the Brazilians seem even more friendly than they are. We are approaching Portuguese much less seriously than we have approached other languages in the past – our efforts are limited to listening to Pimsleur lessons downloaded via the excellent San Francisco Public Library site. The Brazilians for their part laud any effort to speak Portuguese and I get the impression that most Americans who visit speak very little of it, if any.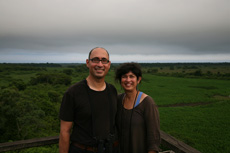 One of the most fulfilling parts of learning a new language is that you get a good dose of that culture while at it. Each word is a small history unto itself, a trace of where it has been. So it has been quite interesting encountering Portuguese words from my childhood, those that have woven themselves into Marathi. The word for potato, batata, the word for bucket, balde, and sapata, the word for slipper. But the most interesting has been pao. Pao, the hated word of hindu fundamentalists, part of paowala, the pejorative term for white man. Pao, a word overloaded with culture and meaning is the word for bread.