The Canon EOS 20D is an able machine – do we dare use it?
Our main camera body is the Canon 20D that we purchased in August 2005 in preparation for the Peru trip. We dragged it all over Peru on several backpacking trips and it has proved to be pretty rugged with its magnesium and leather case. The biggest drawback of the camera is the small size sensor that introduces a 1.6x crop factor for all the Canon lenses we own.
There are two main purposes to our picture taking: to document our travels and to provide a creative outlet, to produce art. Taking good pictures takes time and thought and in the hustle bustle of a trip with others waiting for you to fiddle with your camera gear it becomes a difficult and trying experience. For example when we went on the Machu Picchu Trek we were constantly on the move with no time to think and plan our exposures, the photographs were made during stolen moments at rest stops when we also had to gulp down some food and catch our breath from the altitude. The images reflect this – some are acceptable but none manage to transcend their documentary status to be art.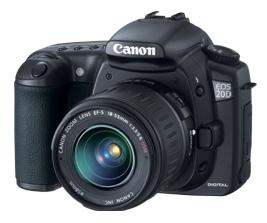 It comes down to control – do we control our trip or do we have to march to the beat of others, even on vacation we are not really our own masters? With this much time, fifteen months, and an independent vehicle we will be in the drivers seat, so to speak. During this time we do as we want, to make art or to document, to see. And indeed there will be time, To wonder, "Do I dare?" and, "Do I dare?"